Propane
At Brooksies Propane we are happy to fill your propane cylinders.
All propane cylinders have a manufacture date. Propane cylinders are good for ten years from that date. If your cylinder is not within the date range, we have NEW propane cylinders available for purchase. Our cylinder sizes range from 1 gallon to 23 gallons. These tanks come full with propane.
A propane BBQ cylinder will weigh approximately 18 lbs empty. Propane weighs approximately 4 lbs per gallon, so when your propane cylinder gets down around 20 pounds, you'll want to bring it in for a refill.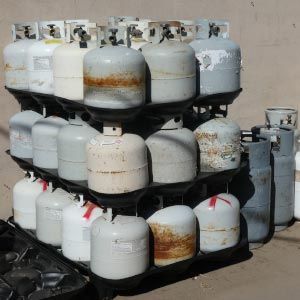 WE RECYCLE OLD CYLINDERS AT NO CHARGE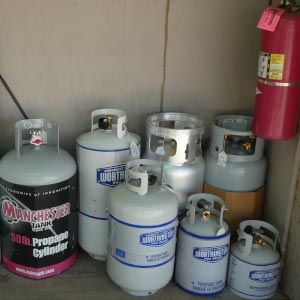 WE OFFER VARIOUS SIZE  NEW cylinderS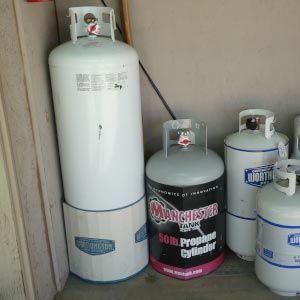 ALWAYS STORE PROPANE CYLINDERS OUTDOORS!
Propane cylinders are best stored in a shady area. Your cylinder does not need to be empty in order to be refilled, so don't risk running out of propane. There is no inconvenience to put just a gallon in your tank. We will keep you cooking. Our accessories include items such as propane hoses for RV's and extension hoses for camp stoves and fittings for fire rings, key valves, low and high-pressure regulators, and weed burners. Brooksies refills propane cylinders for you while you wait. We also have new propane cylinders available for sale.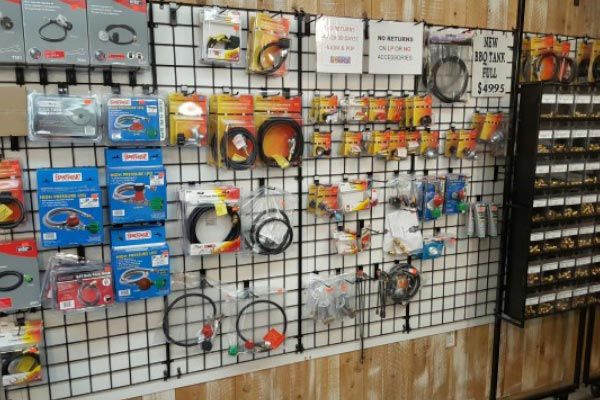 Propane Accessories
We carry hoses, regulators, fittings and more.