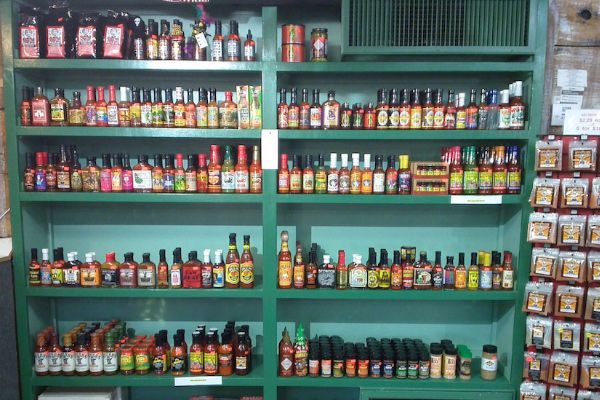 Hot Sauces
For those customers that like spicy, you will like our Wide Variety of Hot Sauces and Wing Sauces! Every level of heat from Mild to Wild – ranging up to 10+++
Some of our most popular:
Marie Sharps
Scorned Women
Da Bomb
Dave's Insanity
Melinda's
Ring of Fire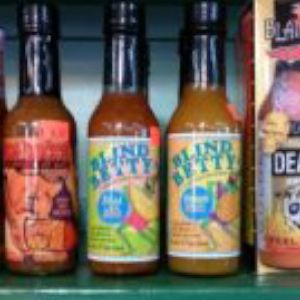 Blind Betty Pineapple Pizzazz
A very delightful Caribbean combination of sweet pineapple and hot habanero pepper. Dazzle your palate with the sweet and the heat. Accompany fritter or dab on brie cheese over crackers.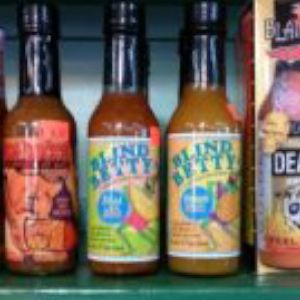 Blind Betty Blind In the Rind
Blind Betty citrus concoction is a blend of tangy orange and lemon flavors. The taste of sun-ripened fruit combined with red habanero pepper, this sauce is truly 100% pure tropical sunshine in a bottle.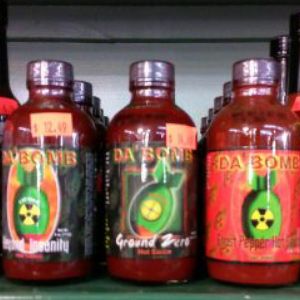 DA BOMB Ground Zero
This sauce is one of the hottest on Earth! Pure habañero pepper enhanced with habanero flavor to create a sauce measured at 234.000 Scoville units. Wicked beyond belief!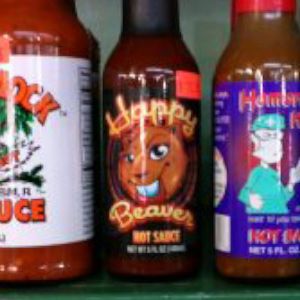 Happy Beaver
Made from the infamous "Ghost Chile", Happy Beaver tames the Jolokia with a sweet smoky slow developing extra hot heat, which makes it more palatable to the less adventuresome.