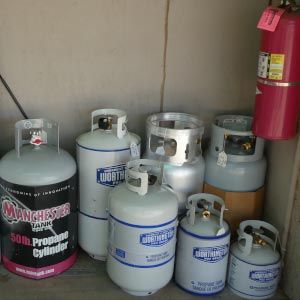 Where Can You Buy a Propane Cylinder?
This article will explain where you can get your propane refills done and the methods from which you can choose.
According to Statista, over half of U.S. consumers find use for their grill during birthday parties. Propane cylinders are the fuel source for these backyard summer parties. If you are planning to throw one soon, you need to make sure your propane cylinders are filled! It is a straightforward process with two options based on your preferences. This article will explain where you can get your propane refills done and the methods from which you can choose.
Where to Go for a Propane Refill
A simple web search will provide you with multiple locations for a propane refill or exchange. Retail locations, including large grocery stores, neighborhood hardware stores, big-box home improvement centers, and mass commerce outlets like Walmart or Costco, will be able to serve your needs. Of the gas has been used up and the tank is depleted, you have two choices: You can choose to have your propane cylinder refilled or you can choose to exchange the depleted tank for a brand new one.
Refilling
Refilling a propane cylinder is the most cost-effective option. If you are conscientious about maintaining your propane cylinder and checking for leaks on your own, you may find it more convenient to get the job done yourself. You are also able to fit more propane into the tank. The standard operating procedure at many exchange providers is to add only 15 pounds to a 20-pound tank. By handling the job, you can get the full 20 pounds, which still permits a 20% vapor area for the sake of safety.
Exchanging
Exchanging a tank rather than refilling can be faster and more convenient. It is not difficult to locate a propane cylinder exchange business that is open at all hours, including during the night and on weekends. In most cases, there are more places to exchange a propane cylinder than there are refill stations. Convenience stores, petrol stations, grocery stores, and other types of chain stores like Home Depot and Wal-Mart are common locations. You can rest easy knowing that the tank has been examined, cleaned, and put through a leak test when you opt for an exchange. Additionally, the tank will have up-to-date instructions and safety information printed on it.
Whether you are looking for an exchange, refill, or a place to recycle used up propane cylinders, Brooksies Propane can help. Call today for more information on the services we provide. We look forward to working with you!