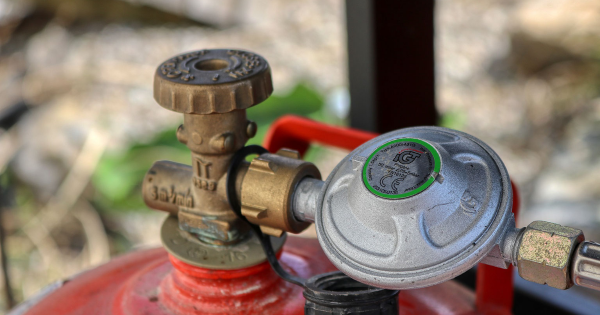 Propane: The Portable Heat that Makes the Party
BROOKSIES PROPANE
Discover exactly what you should know about the advantages of propane and why getting propane refills is important.
Cooking outdoors is something that many people see as fun, not only for its interactive and social component, but also because "it just tastes better" to many people. Why it tastes better depends on what you're cooking and how it's prepared, but there's no doubt that getting out the bbq grill and hot sauce are two ingredients for a great time.
Inevitably, propane seems to be a major ingredient in people gathering outdoors to eat and greet. This is not just because propane refills are easier than ever, but there is something about the portability of taking a barbecue anywhere that encourages a good time. In fact, according to 2017 survey results, more than 49% of U.S. consumers barbecue at birthday parties, and 24% grill during camping trips.
Why is propane a great choice for grilling outside? Propane refills are a breeze and their unique advantages over fires or pellet grills cannot be compromised on. Here's what you should know about the advantages of propane.
Propane Is Incredibly Convenient
As we stated previously, the best thing about propane is that it's incredibly convenient. Because propane tanks are adjustable and easily stored, you can stock up on propane for years without worrying about whether it will go bad or change in price. And when a propane tank is out, propane refills are a breeze. Many grocery stores, gas stations, and even pharmacies allow for propane exchanges at the drop of a hat. Buying your first propane tank will be the major expense: after that, all exchanges are discounted to a fraction of the new tank price.
Easily Dial in Your Heat for Maximum Flavor
Because propane is a pressurized gas that comes through a line, it's easily adjustable. This is essential in figuring out what type of heat intensity you want to cook with. This is in line with gas stoves that many chefs in restaurants prefer. If you're a meat-lover and like to grill certain types of meat, you'll appreciate being able to simmer, sear, or cook all different types with ease.
Taste the Meat, Not the Heat!
Charcoal or pellet grills are great but because they are combusting wood, they also impart a smokey flavor on the food that may be unwelcome by some palates. With propane, you get seamless heat that allows you to taste the food and flavors involved without any unnecessary ones added. This can be especially important if you've worked long and hard to marinate a certain strip of chicken or beef, and really want to taste your labor instead of a bunch of smoke.
Propane Is Portable and Easy to Clean
Charcoal grills may do a great job of cooking food, but there is no disputing that they leave a mess at the end of a session. With caked on carbon, ashes, and all sorts of grit and grime, it truly can be a headache to clean a charcoal grill. Propane has none of these concerns and is an excellent safe choice for grilling outdoors even if you're subjected to one of those "emergency propane refill" trips.
With propane, you simply turn off the tank and give your grill a modest once-over before being able to depart. Of course, you should wait for everything to cool before touching it or cleaning it, but you will only have to deal with the residue from any food that you've cooked. This will allow you to focus on being a chef instead of a cleanup crew.
When you're interested in investing in propane (and the propane refills), contact the crew at Brooksies Propane.