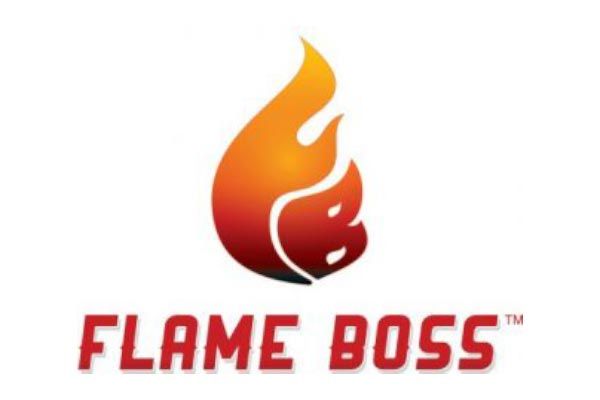 Flameboss
You don't have to be a 3rd generation, award-winning BBQ pitmaster to smoke your meats like one. Flame BossTM lets you create mouth watering, delicious meat, and fish dishes without the hassle of babysitting your smoker day and night. You've heard the old saying, "if you're looking, you're not cooking."
If you're watching the smoker or grill for hours on end, you're not having any fun or sleeping either. Flame BossTM puts both of these issues to rest. Consider it cruise control for your smoker. It ramps up the heat. It lowers the heat. All you have to do is light the fire and set the control. No instructions necessary… but they're included just in case. Flame Boss takes it from there, keeping consistent, smoky goodness where it belongs – encircling your meat, poultry, and fish.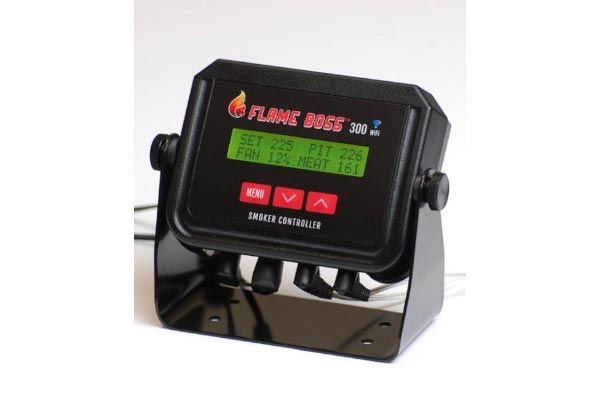 Features of the Flame BossTM
Open Lid – Detects the sudden temperature drop from opening the lid and turns the fan off temporarily to avoid over-stoking the fire
Power Glitch Safe – Continues running at the save Set temperature when power returns
Meat Temperature Alarm – Lets you know when your cook is finished
Keep Warm – Automatically lowers the pit temperature to keep your food warm after it is cooked
Timer Alarm – Reminds you when to perform the next step in your recipe
Y Splitter – Multiple meat probes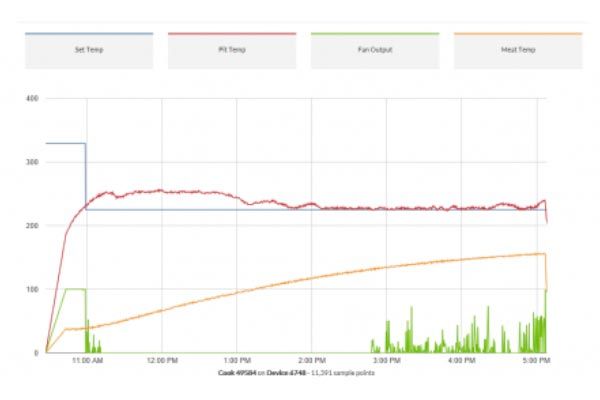 Online Dashboard
View graphs of your cooks. Monitor pit and food temperature and change the temperature of your pit from your phone, tablet or computer. Set the meat alarm to automatically turn down the pit temperature when your desired meat temp is reached to keep food warm, even send yourself a text message when your meat hits the desired temp.
Easy to Use – Turns on as soon as you plug it in.
There is only one mode – Automatic. Connecting to your home WiFi is quick and simple.